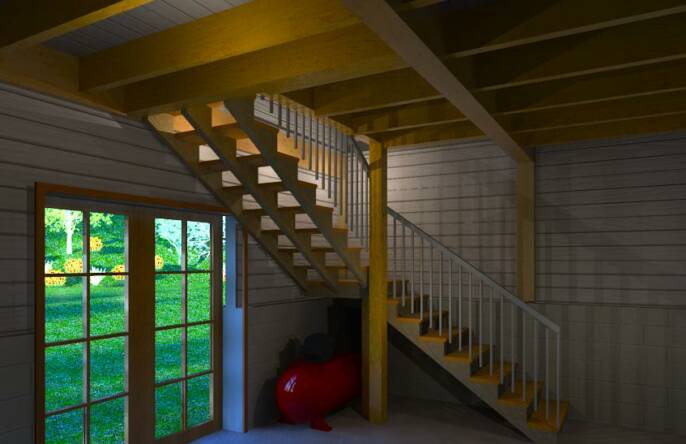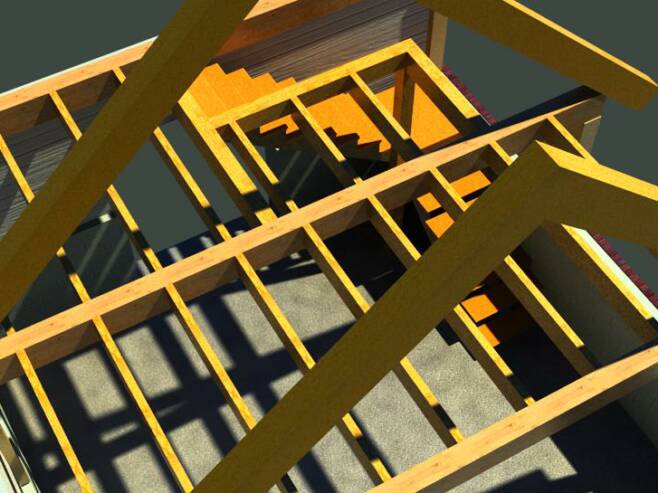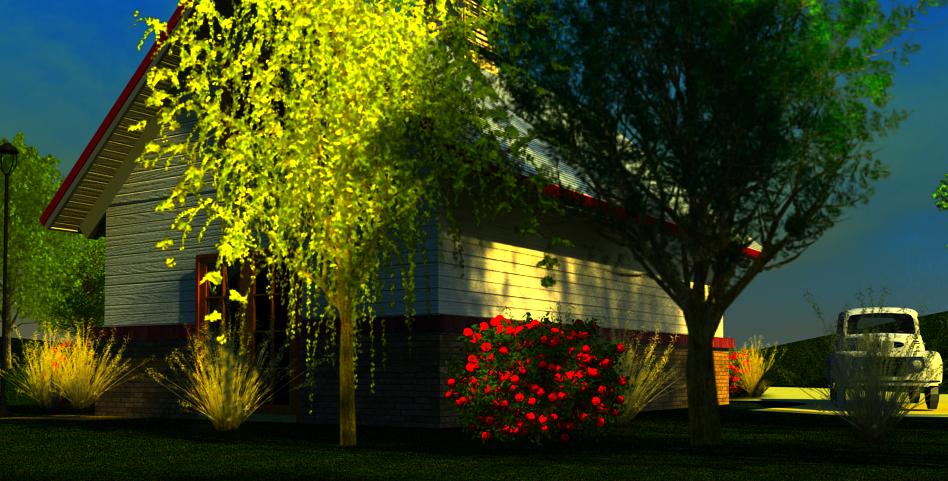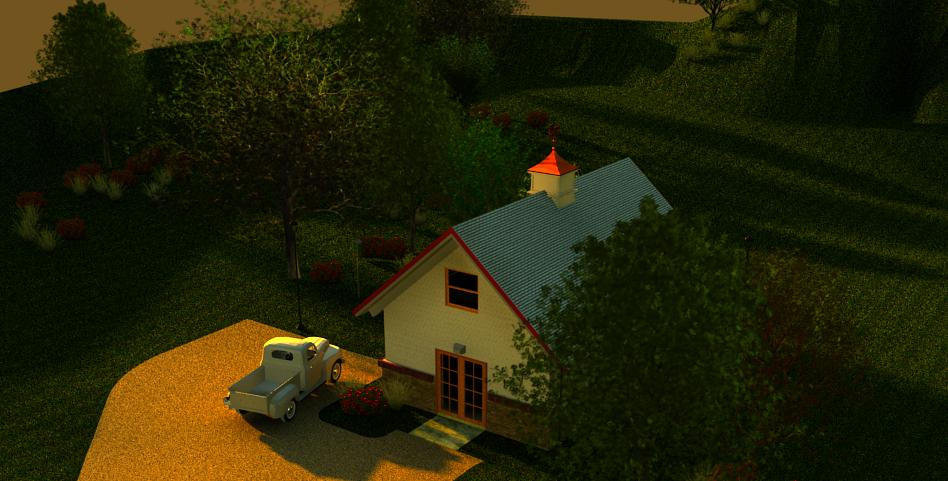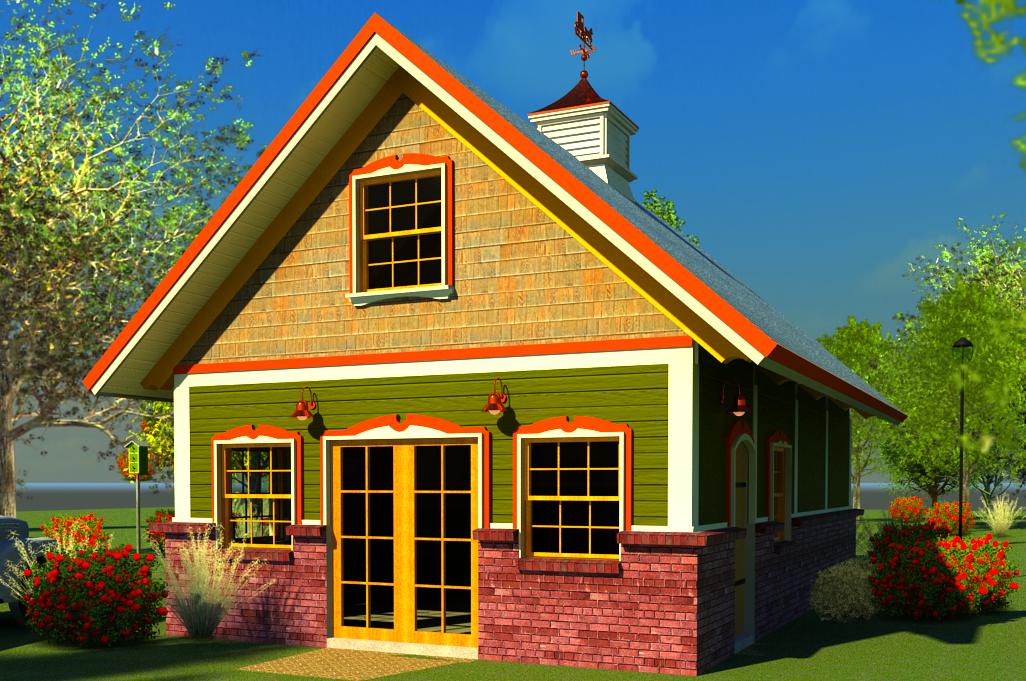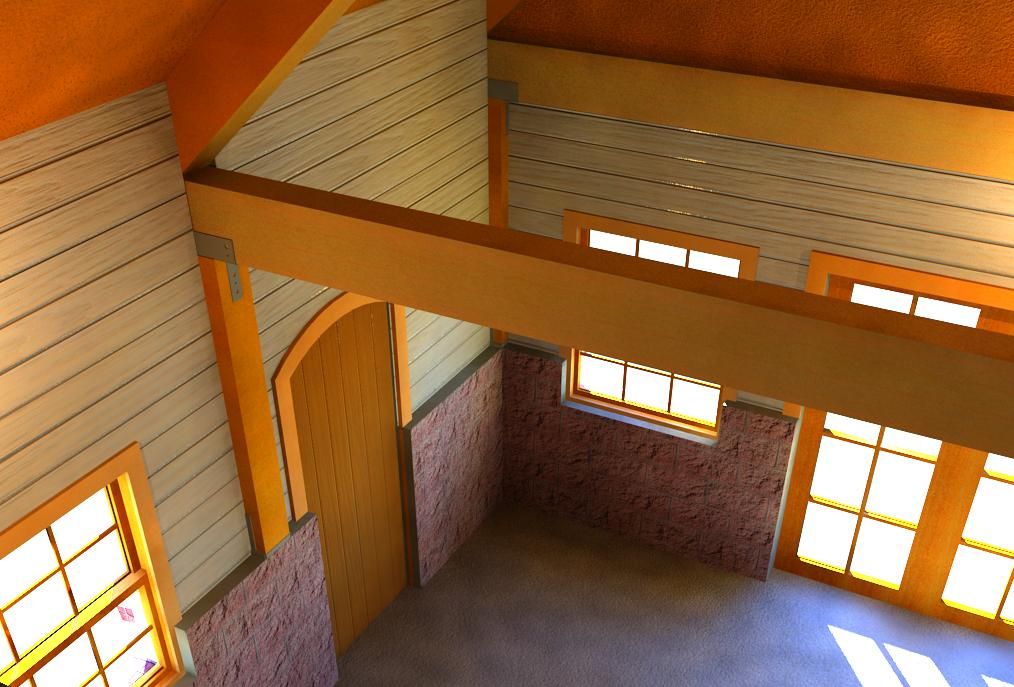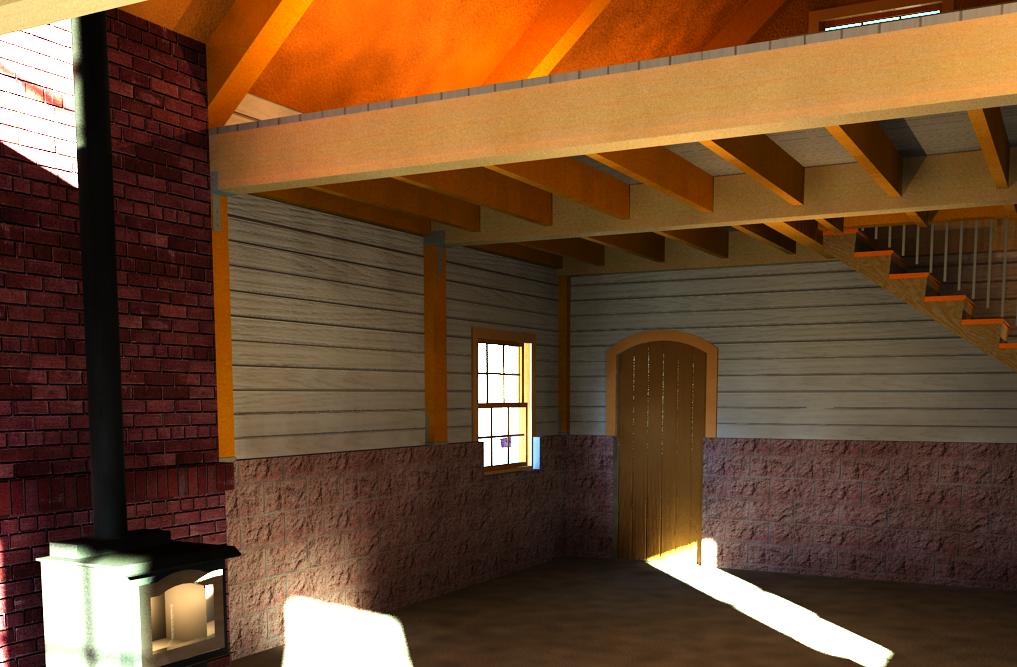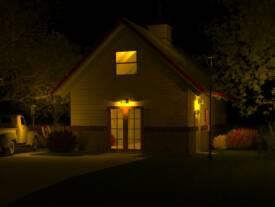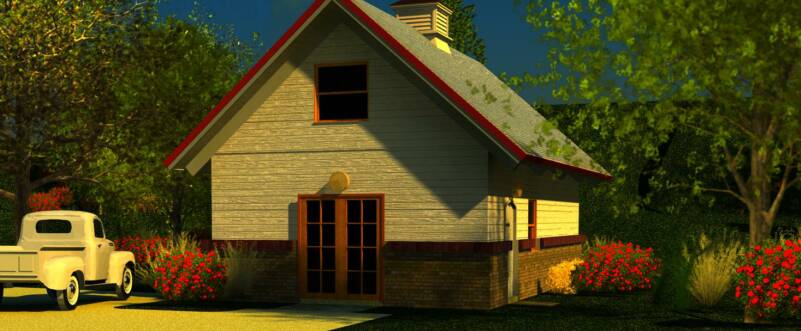 Click renderings for full size.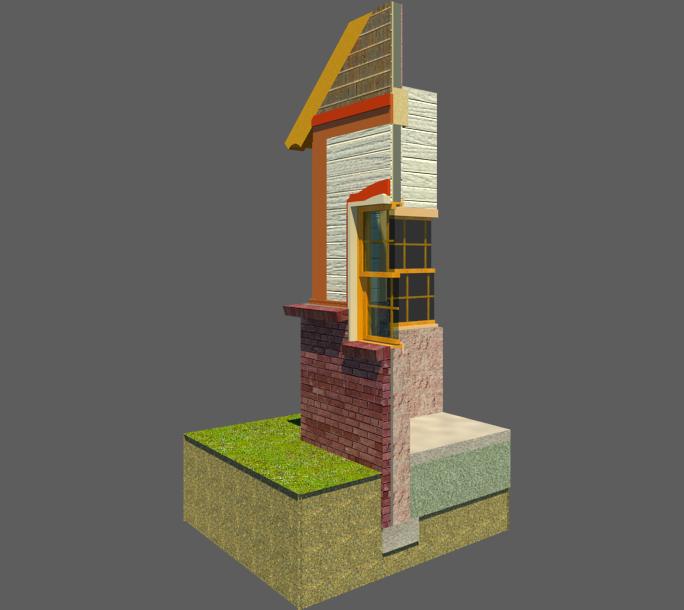 Note the Simpson hardware, imported directly from the Simpson website as complete models.

Wood stove imported from RevitCity.com, with out the stove pipe and illuminated stove interior.

Landscaping can be designed and viewed from any location inside or out.

Here's a fun little structure I put together to show how you can customize and control components in Revit.